Welcome to ASL Pinnacle, your destination for online American Sign Language classes in a friendly, fun, and supportive environment. Whether you're a beginner or an advanced learner, our courses are designed to help you build the necessary skills to communicate with the Deaf or hard-of-hearing community.
Our experienced instructors provide high-quality instruction for professionals, parents, family members, friends, and caregivers who want to expand their knowledge of ASL. We also offer private and group tutoring sessions for hearing students studying ASL as well as deaf/hard-of-hearing K-12 and college students.
In addition to our standard course offerings, we're excited to announce that we'll be offering workshops and ASL classes for children and teenagers in the near future. Stay tuned for more information on these exciting new services.
At ASL Pinnacle, we're committed to providing exceptional ASL instruction and helping our students become more proficient and confident communicators. Join us today and take the first step toward enhancing your ASL skills!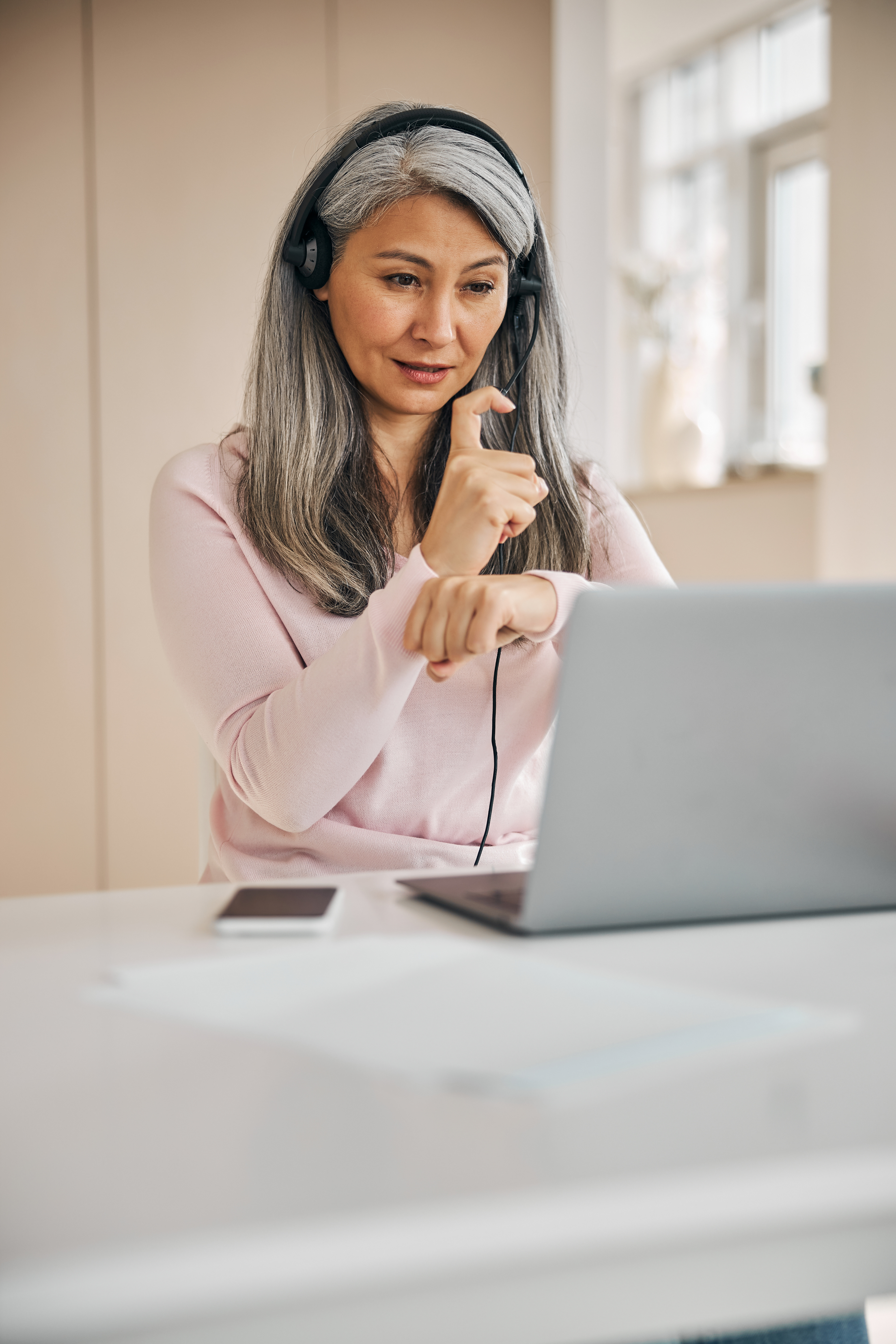 Meet Jason Gervase, an educator and passionate linguist. Born deaf, Jason was raised in the sprawling suburbs of Phoenix, Arizona, and has since lived in various parts of the world, including New York, Italy, and Mexico. He obtained a Master's degree in Curriculum and Instruction from Arizona State University and is currently based in Tucson.
Jason's love for teaching American Sign Language started in 2010 and has been his lifelong passion ever since. He is currently a Senior Lecturer at the University of Arizona, where he shares his knowledge and enthusiasm for ASL with his students. He is also a Professor at the Siena School of Liberal Arts in Siena, Italy, where he teaches courses on language and culture.
In addition to his expertise in ASL and English, Jason is fluent in several other languages, including Italian, Italian Sign Language, Spanish, and Portuguese. His love for languages and diverse cultures is evident in his international travels and his commitment to promoting cross-cultural understanding.
When he's not teaching or traveling, Jason enjoys spending time with his dogs, pursuing his passion for genealogy, lifting weights, and practicing yoga.

Meet Dave Huber, a dedicated educator with a passion for teaching and adventure. Originally from the suburbs of New York City, Dave attended the Rochester Institute of Technology, where he earned a Bachelor's degree in MIS. After spending nine years working in the technology industry, he decided it was time for a change.
Dave moved to Phoenix, AZ, where he started teaching at the Phoenix Day School for the Deaf. It was there that he discovered his love for teaching and decided to pursue a Master's degree in Deaf Education from the National University. Since then, he has taught a variety of subjects, including American Sign Language and Robotics, and has become a respected member of the educational community.
When he's not in the classroom, Dave loves to explore new parts of the world and experience all that life has to offer. You might find him snorkeling in the sea, trekking in the mountains, biking, or in the kitchen creating a masterpiece. He is also a craft beer enthusiast and is always happy to share his recommendations.